Website for the percussionist Alexandre Babel
About
Graphic design studio. For print and web in the field of culture and politics. Serving private and institutional clients. Founded in 2013 by Swiss artist and designer Ivan Liovik Ebel in Berlin.
Contact
DAS DRITTE BÜRO
Drontheimer Str. 21a
DE - 13359 Berlin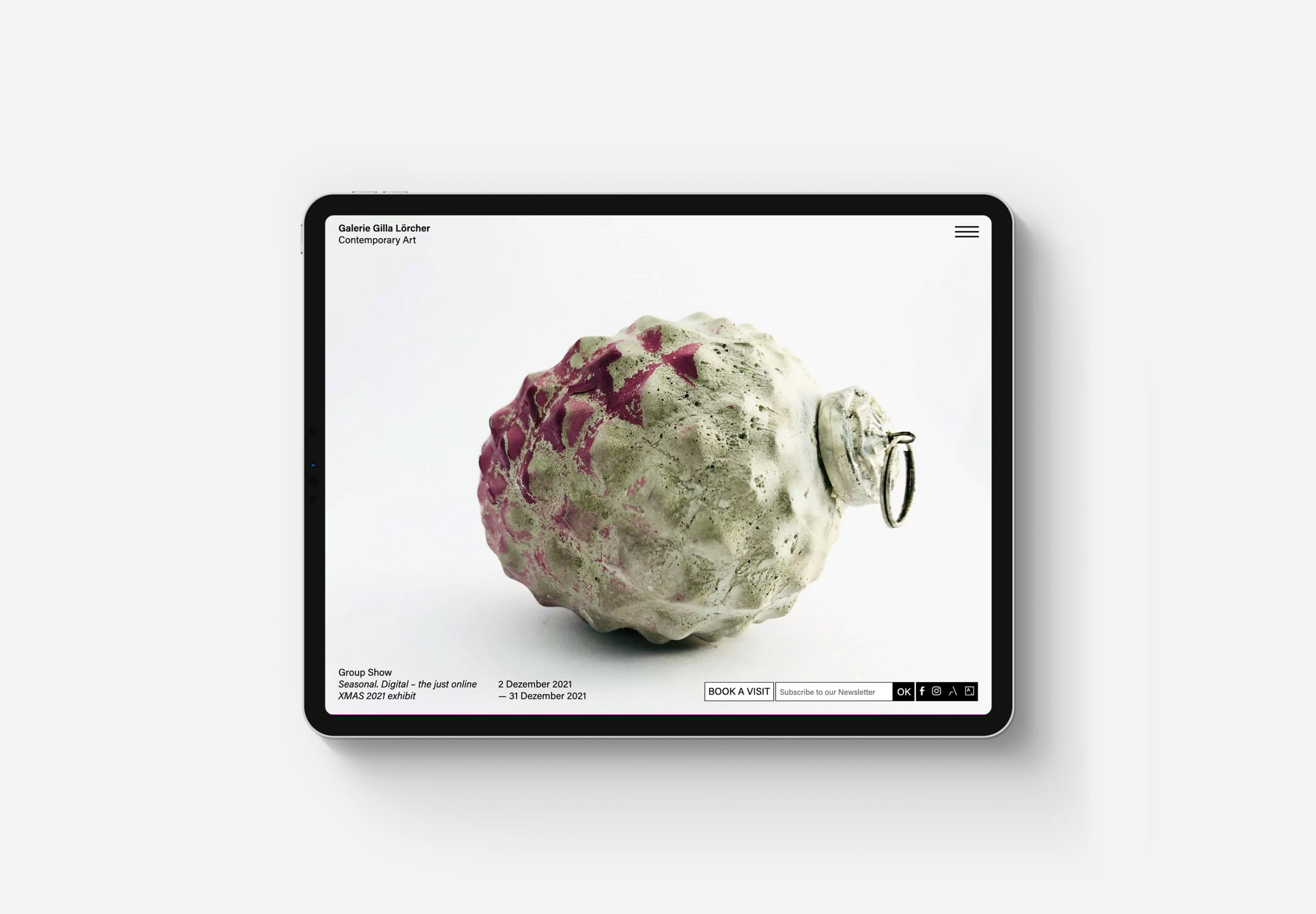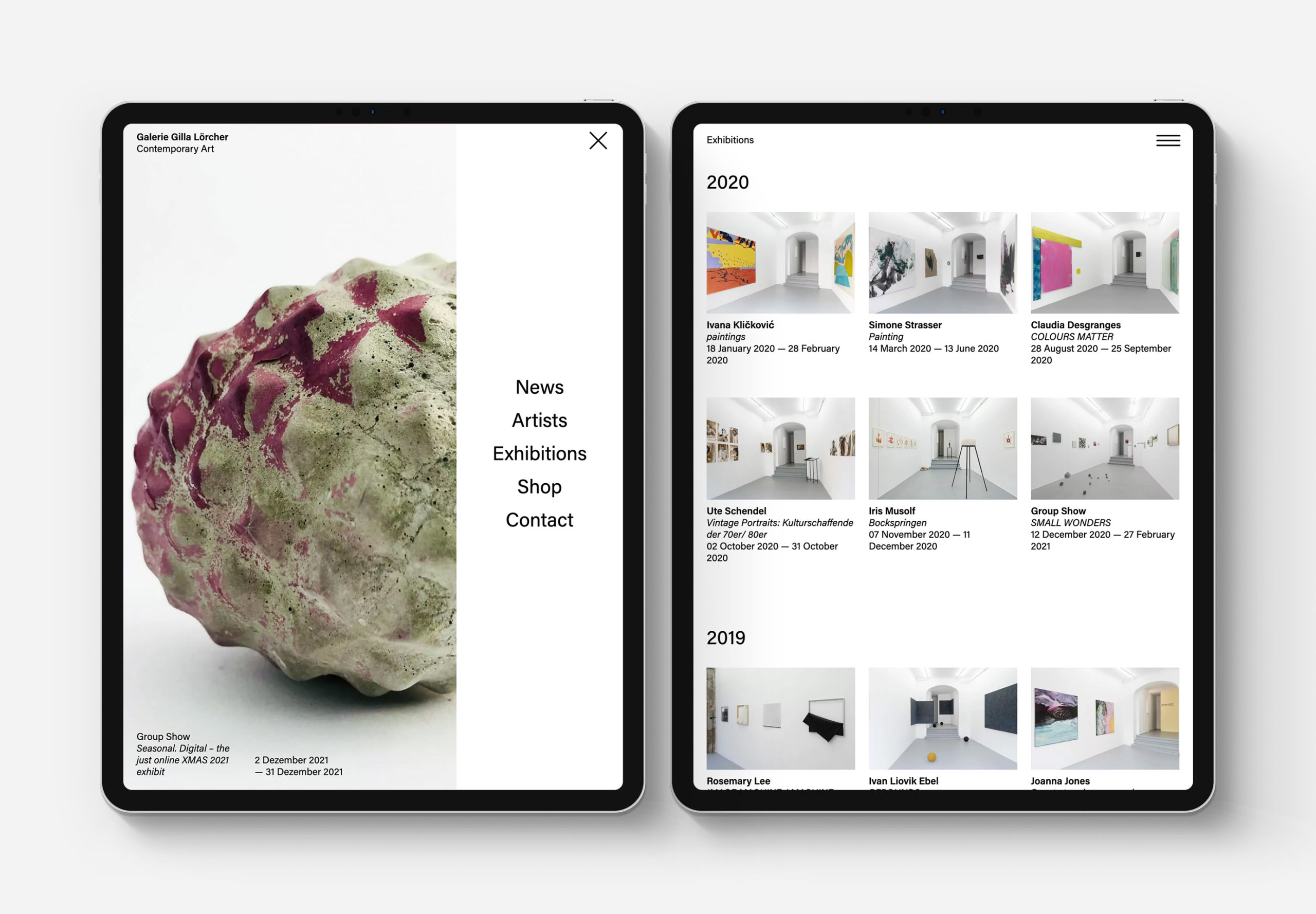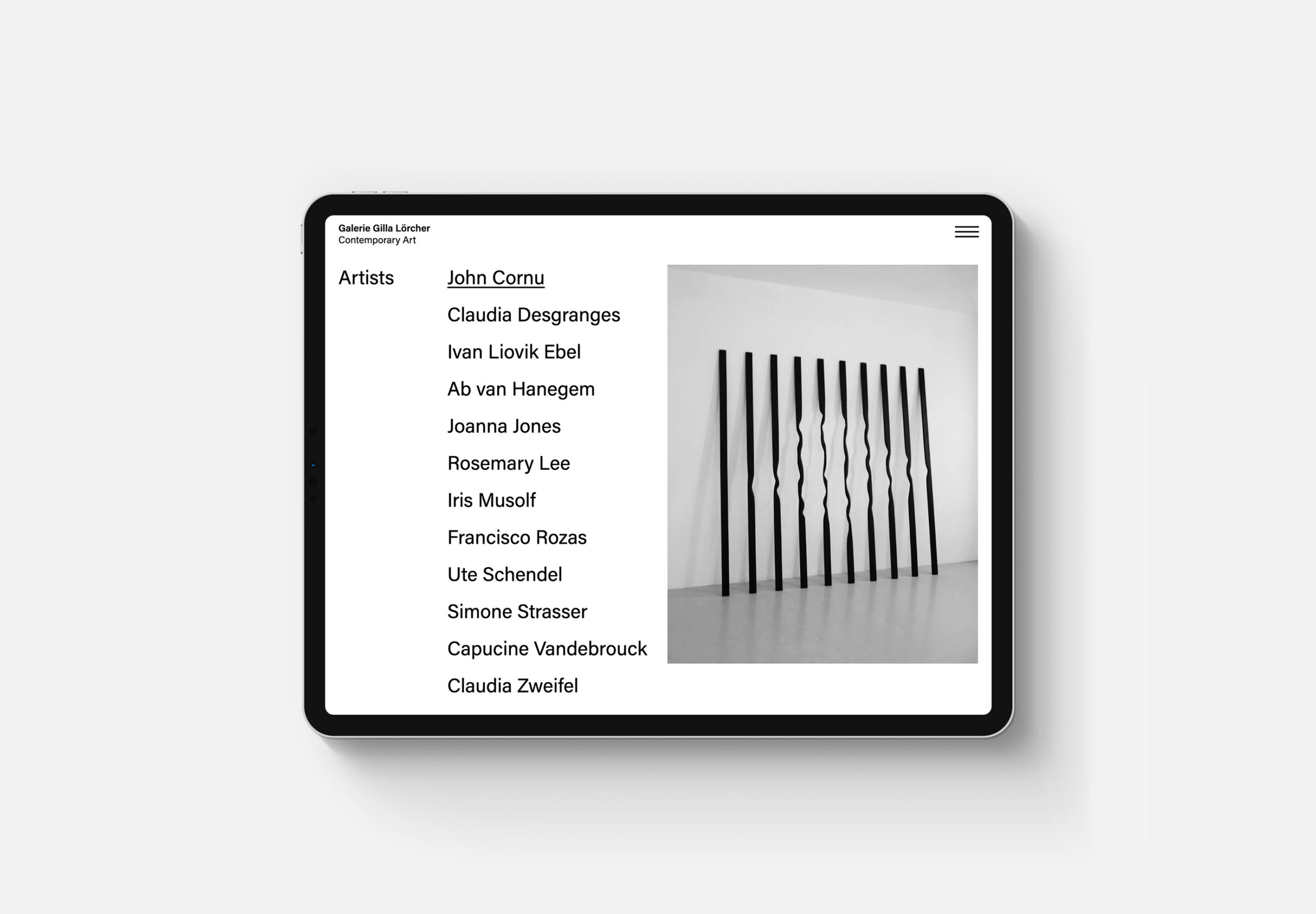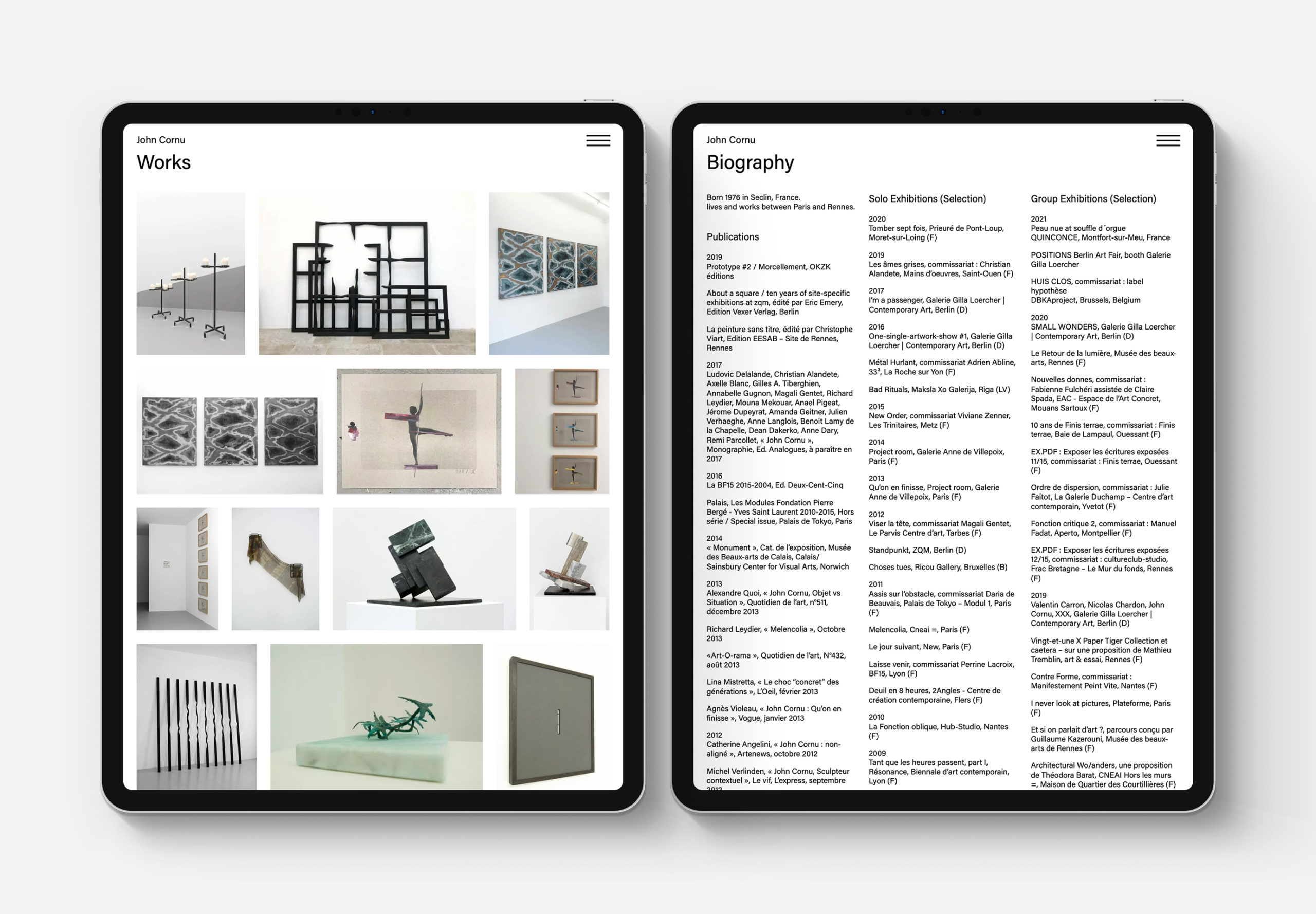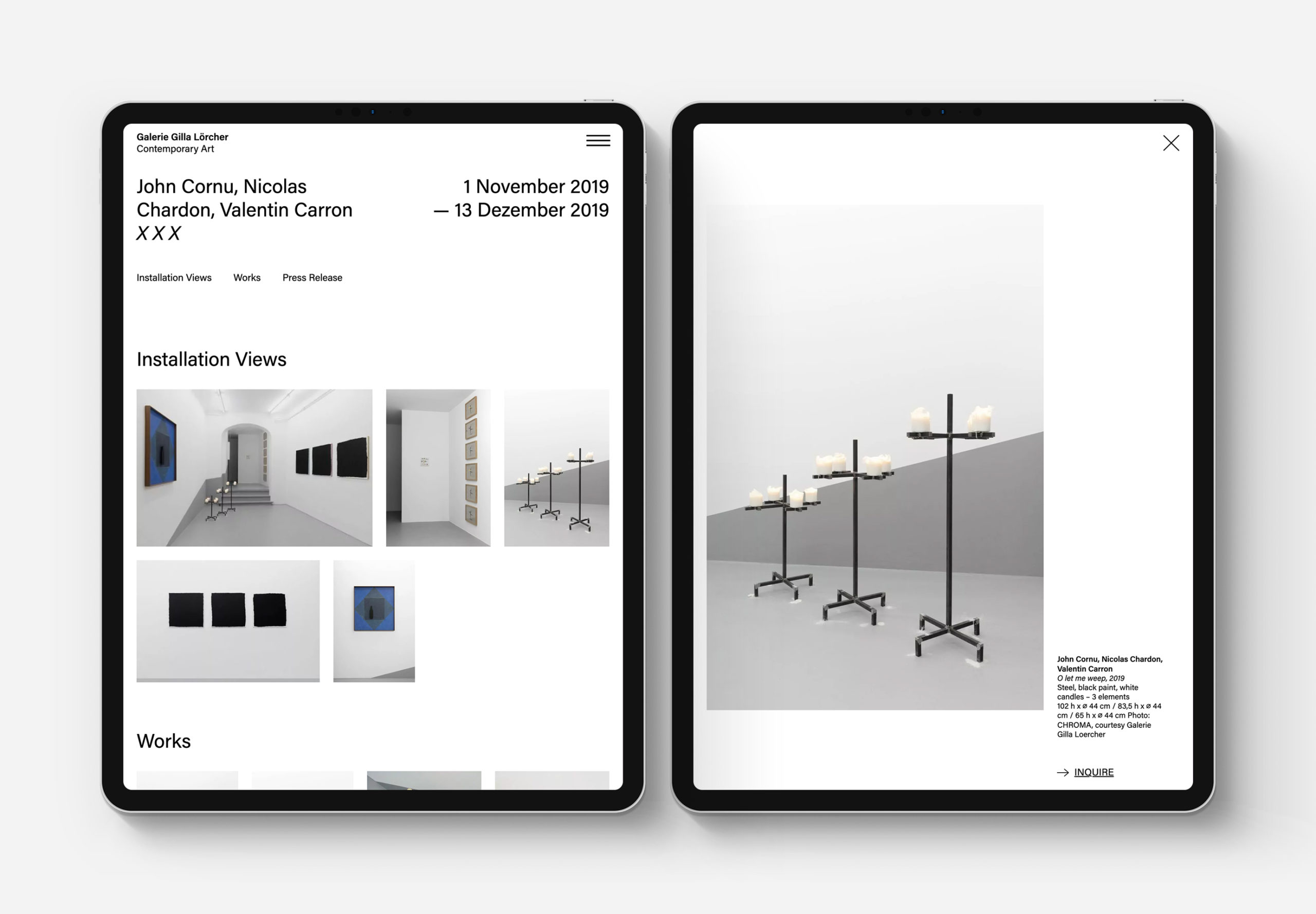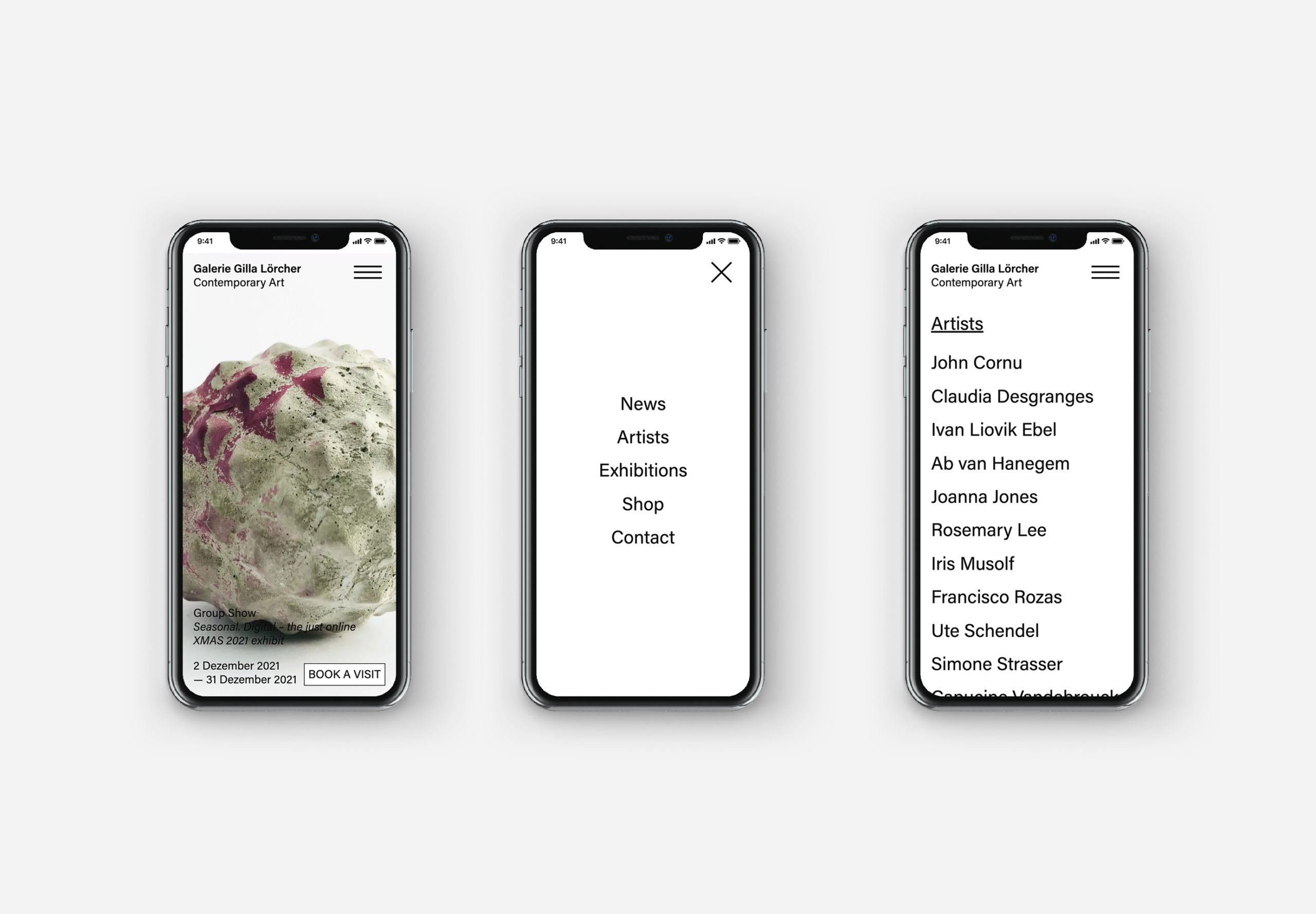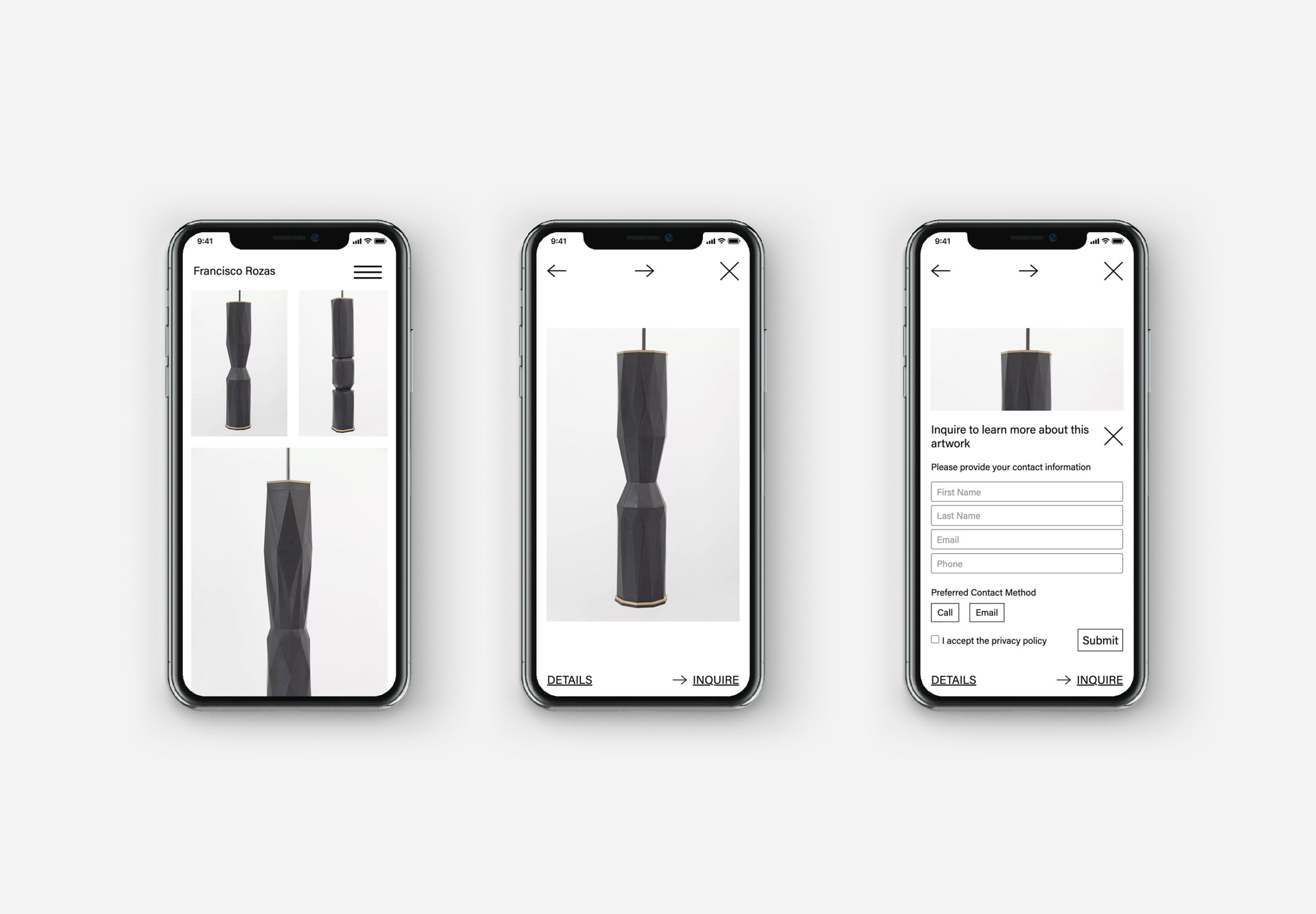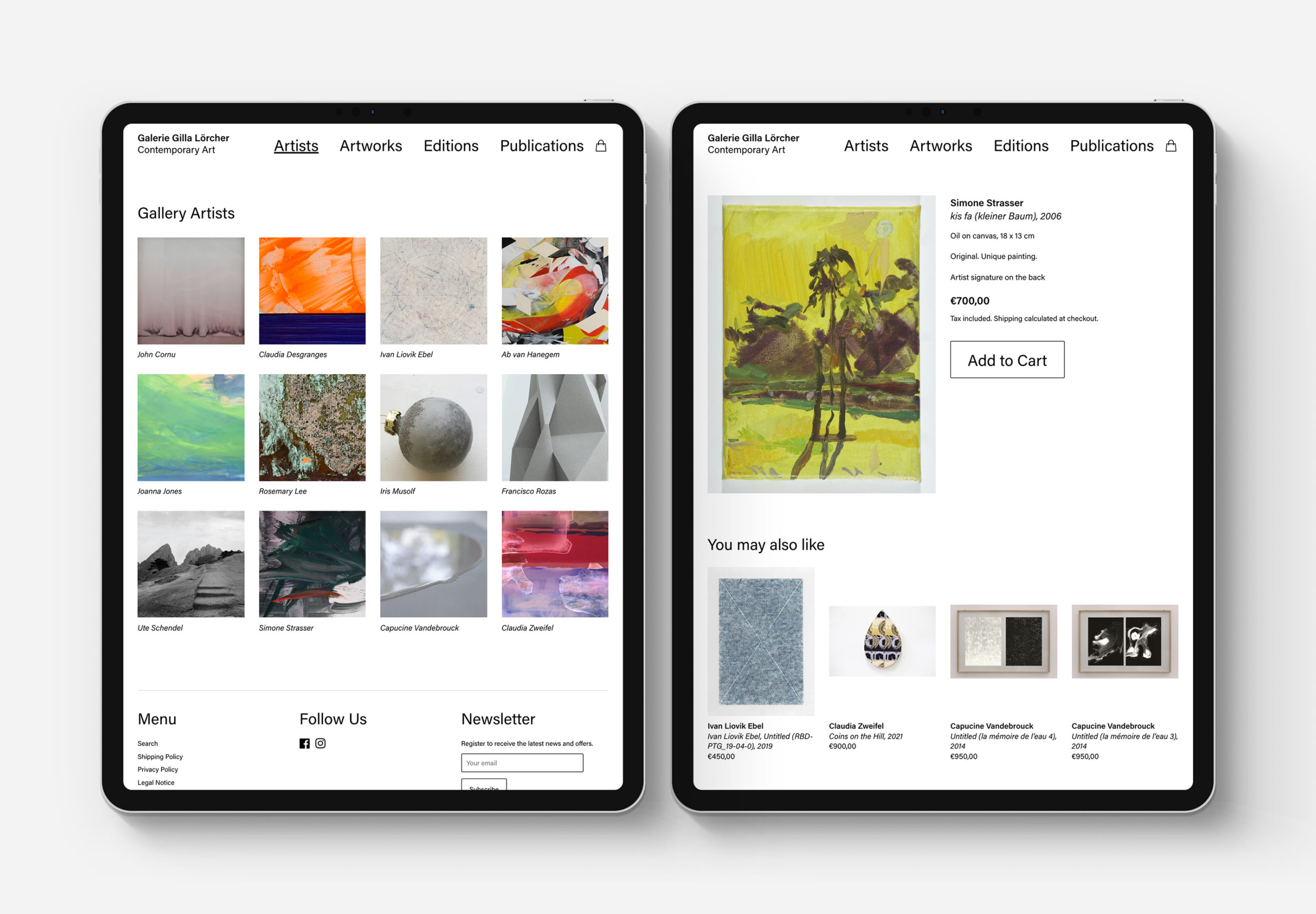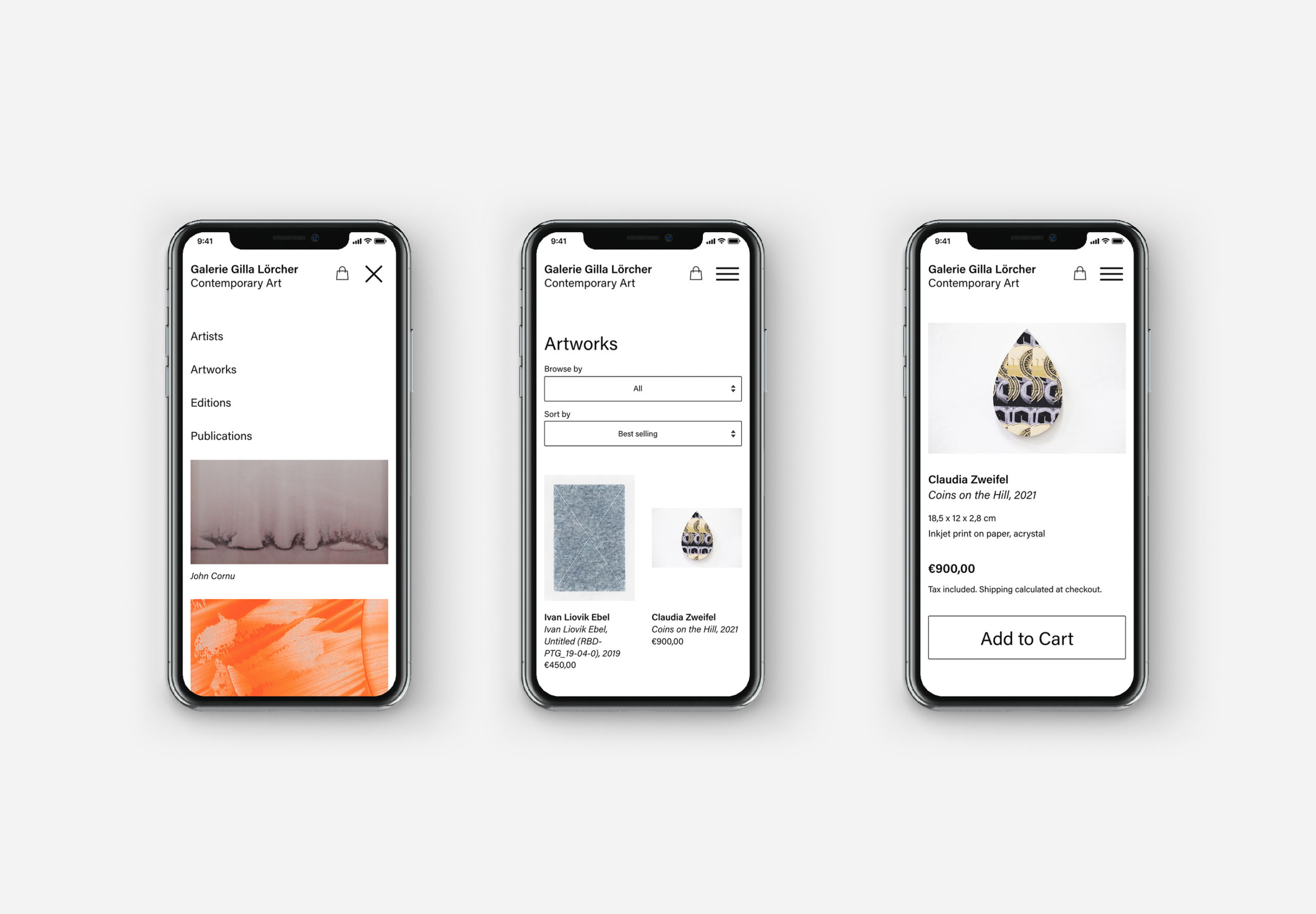 Info
Website for the Galerie Gilla Lörcher
2021
Galerie Gilla Lörcher | Contemporary Art was founded in January 2009 by philosopher and former art critic Gilla Lörcher. The gallery represents emerging and established international artists. The gallery program focuses on conceptual, research and space-based approaches in a variety of media including installation, sculpture, painting, drawing, video and photography.
Developer: Philipp Gschwendtner