Website for the percussionist Alexandre Babel
About
Graphic design studio. For print and web in the field of culture and politics. Serving private and institutional clients. Founded in 2013 by Swiss artist and designer Ivan Liovik Ebel in Berlin.
Contact
DAS DRITTE BÜRO
Drontheimer Str. 21a
DE - 13359 Berlin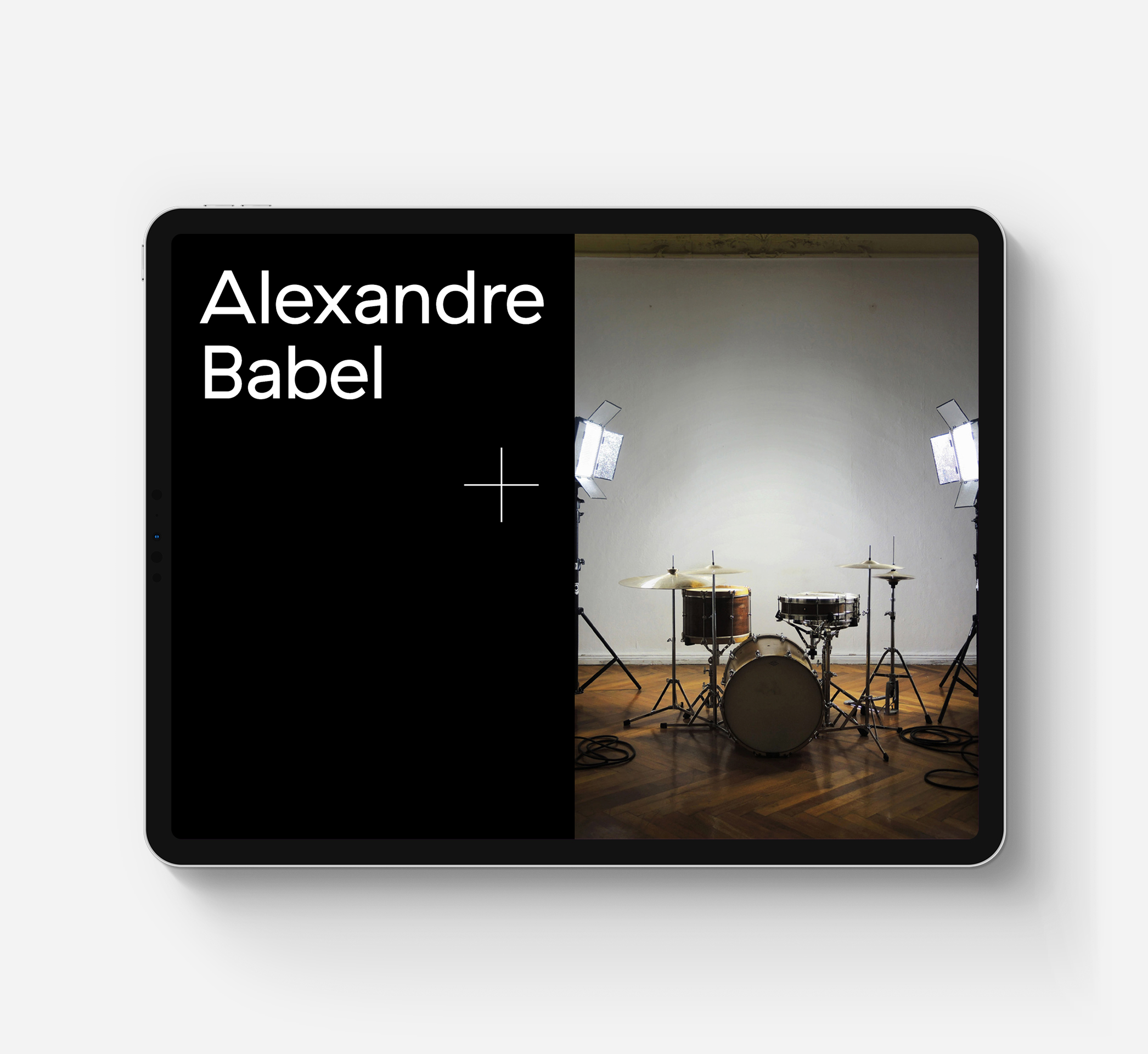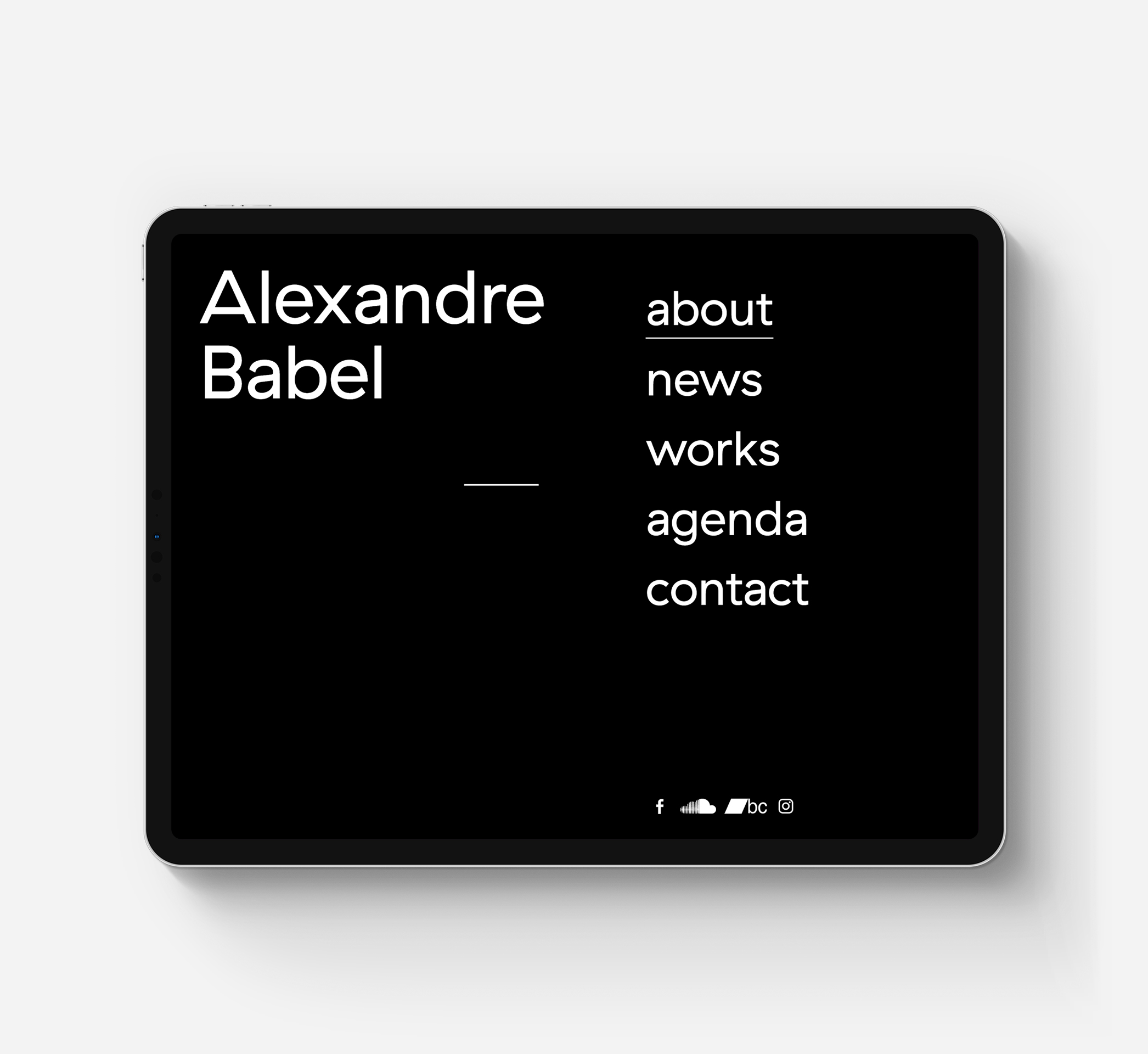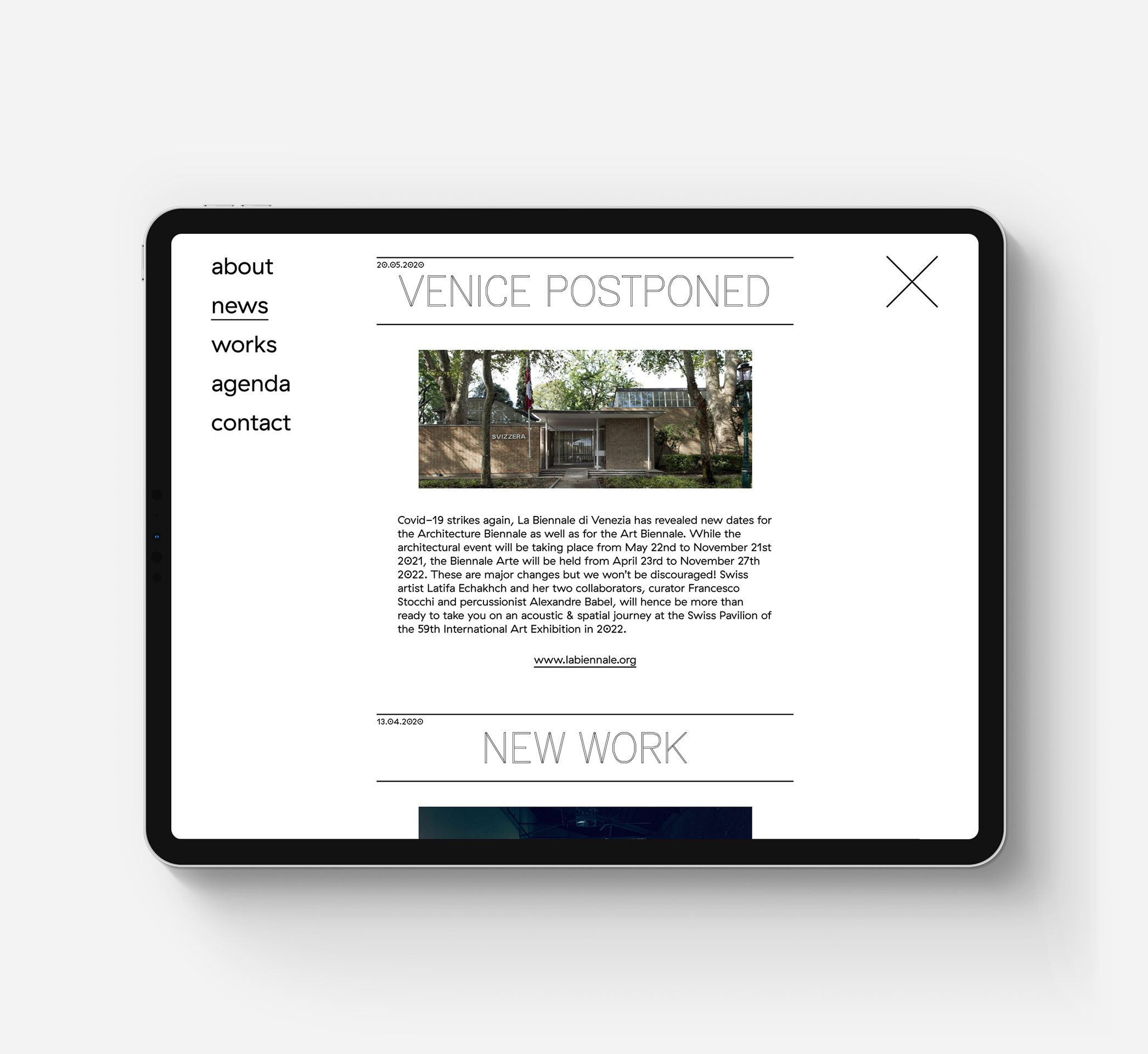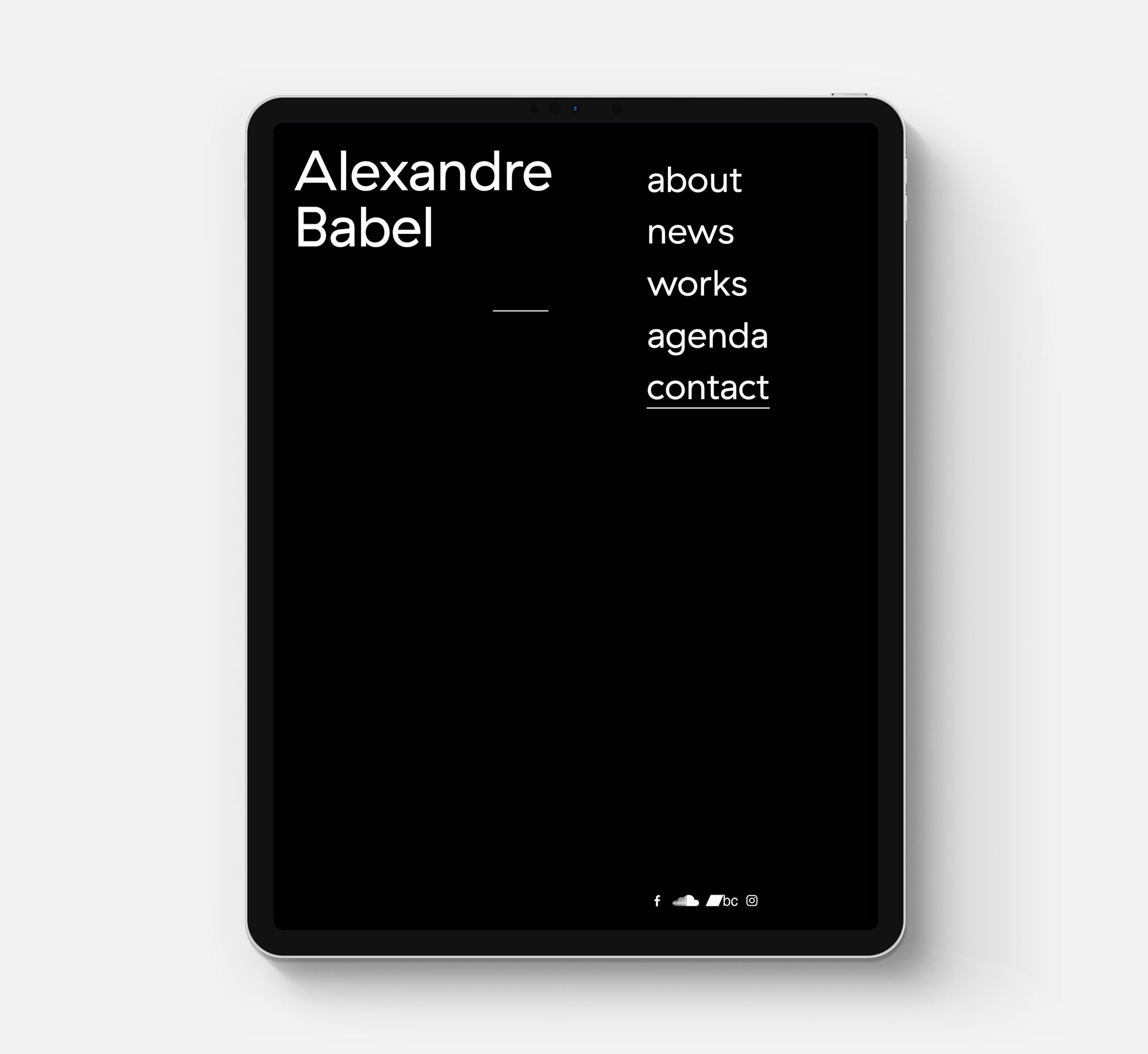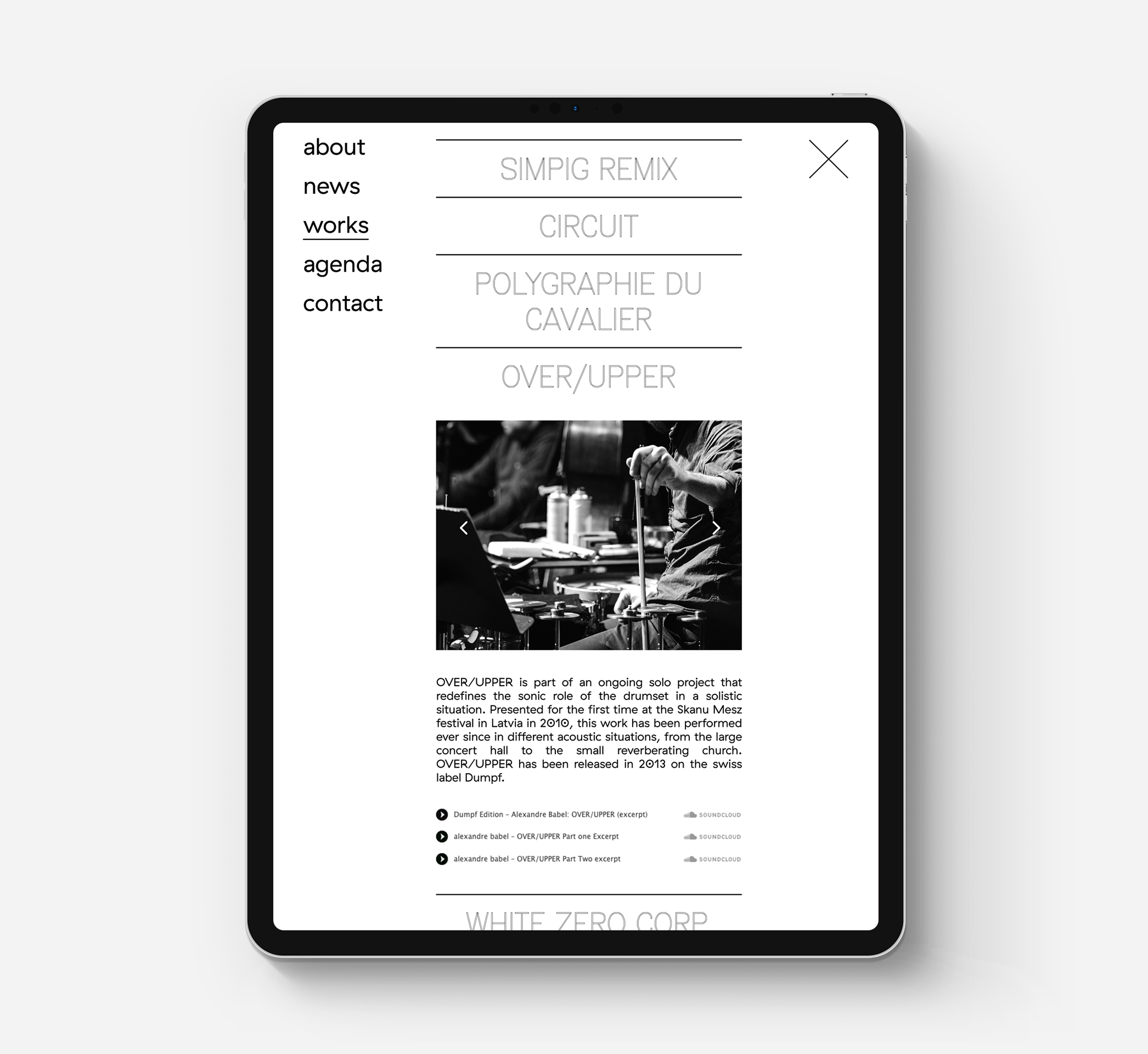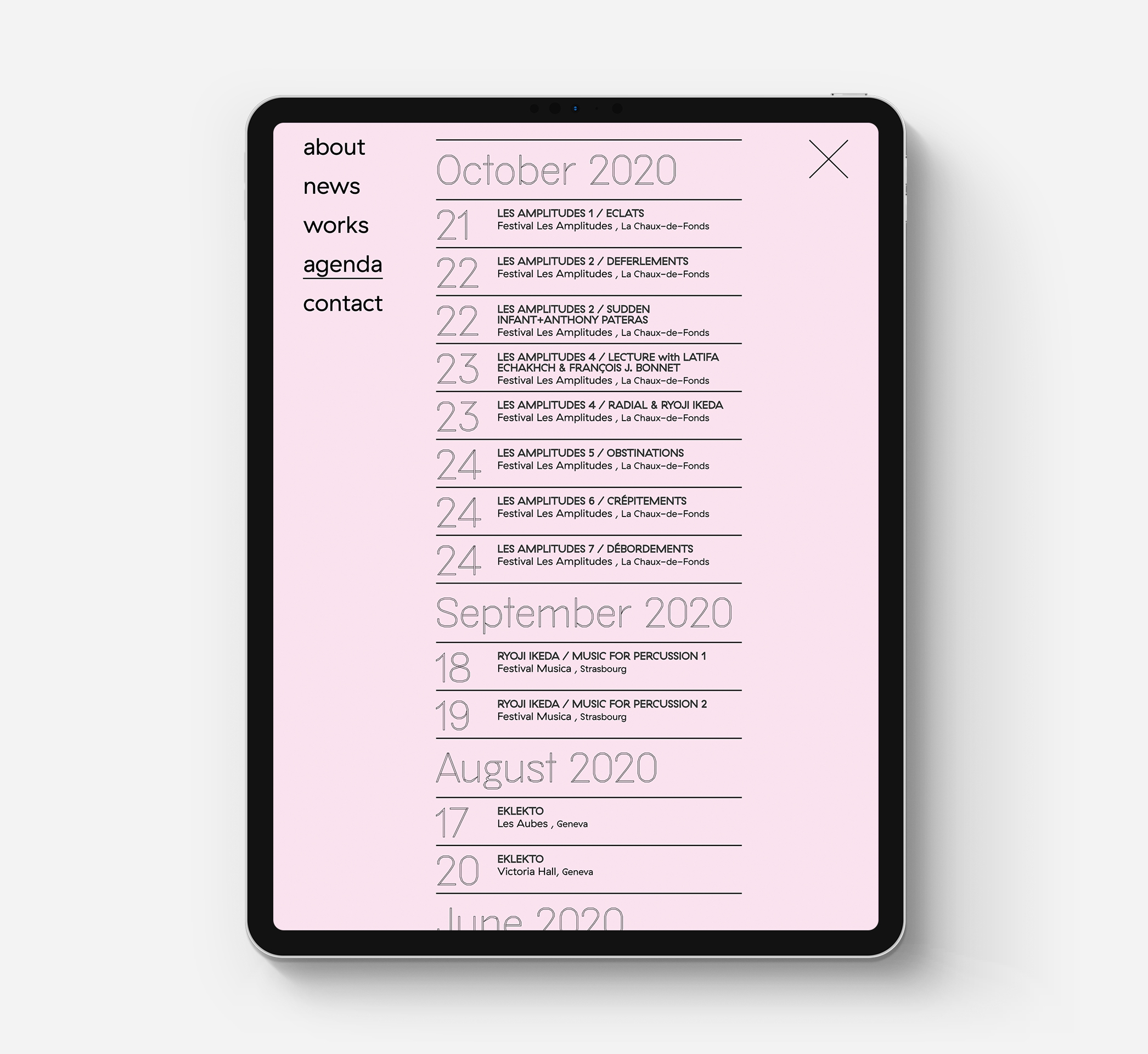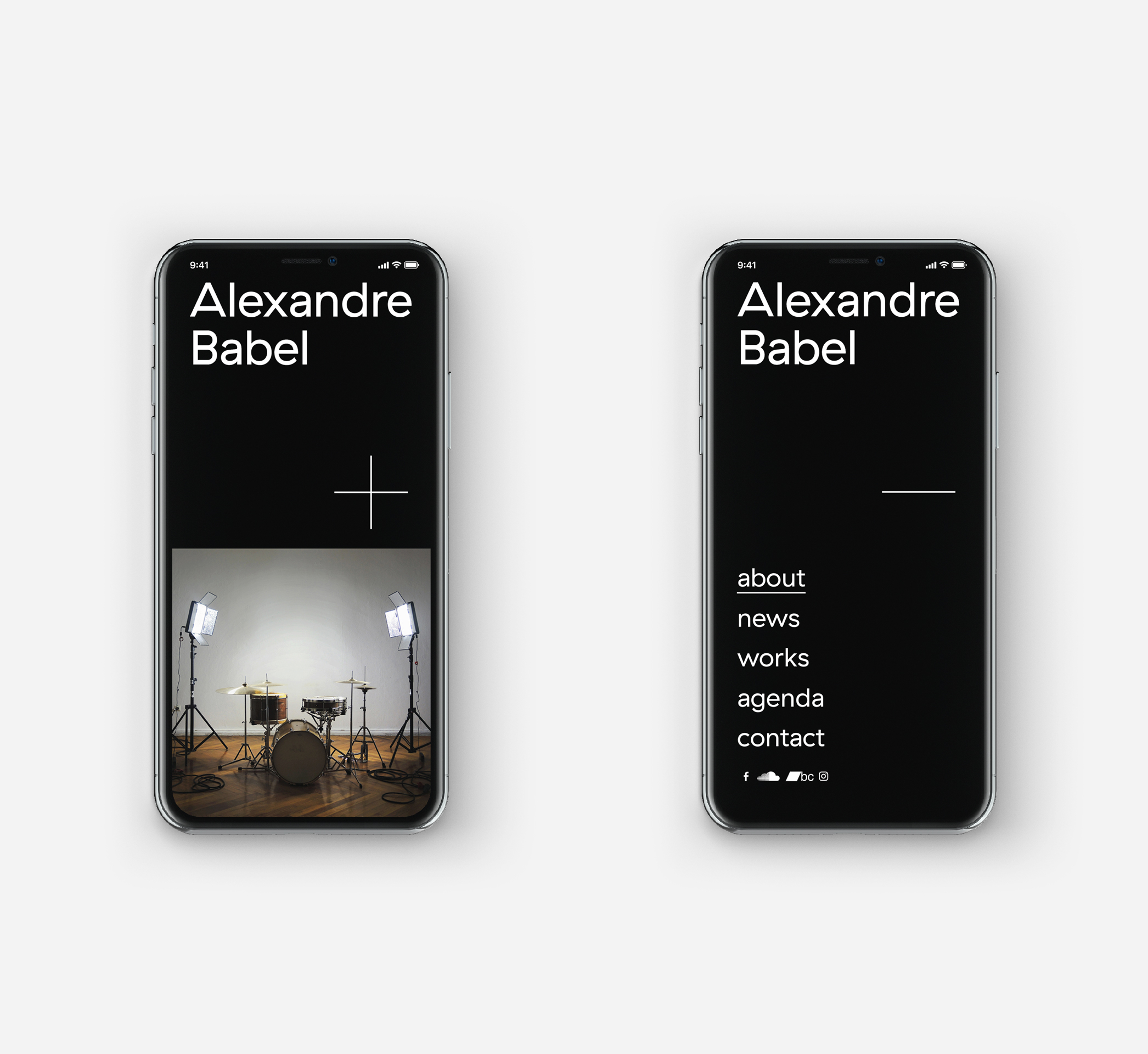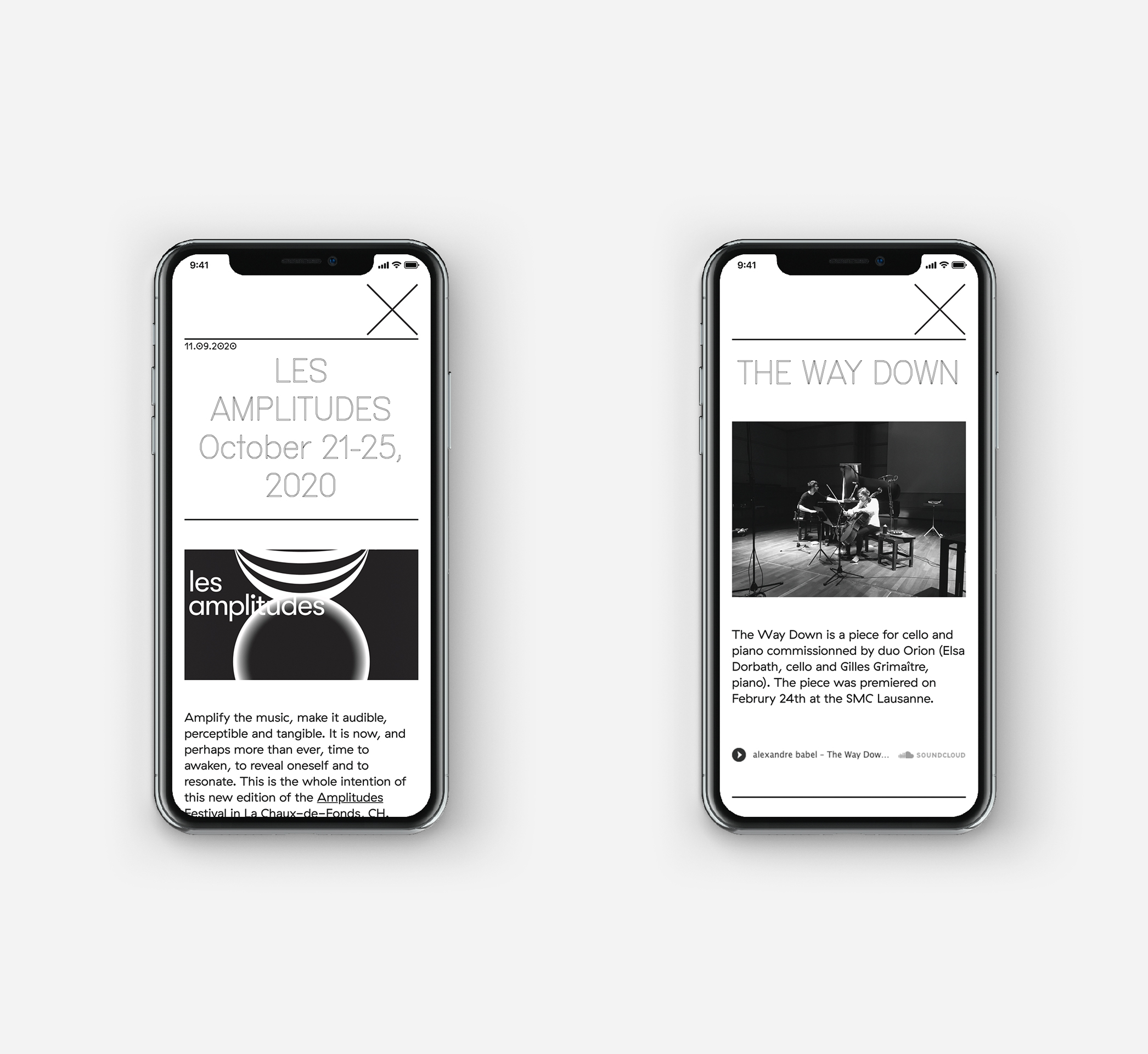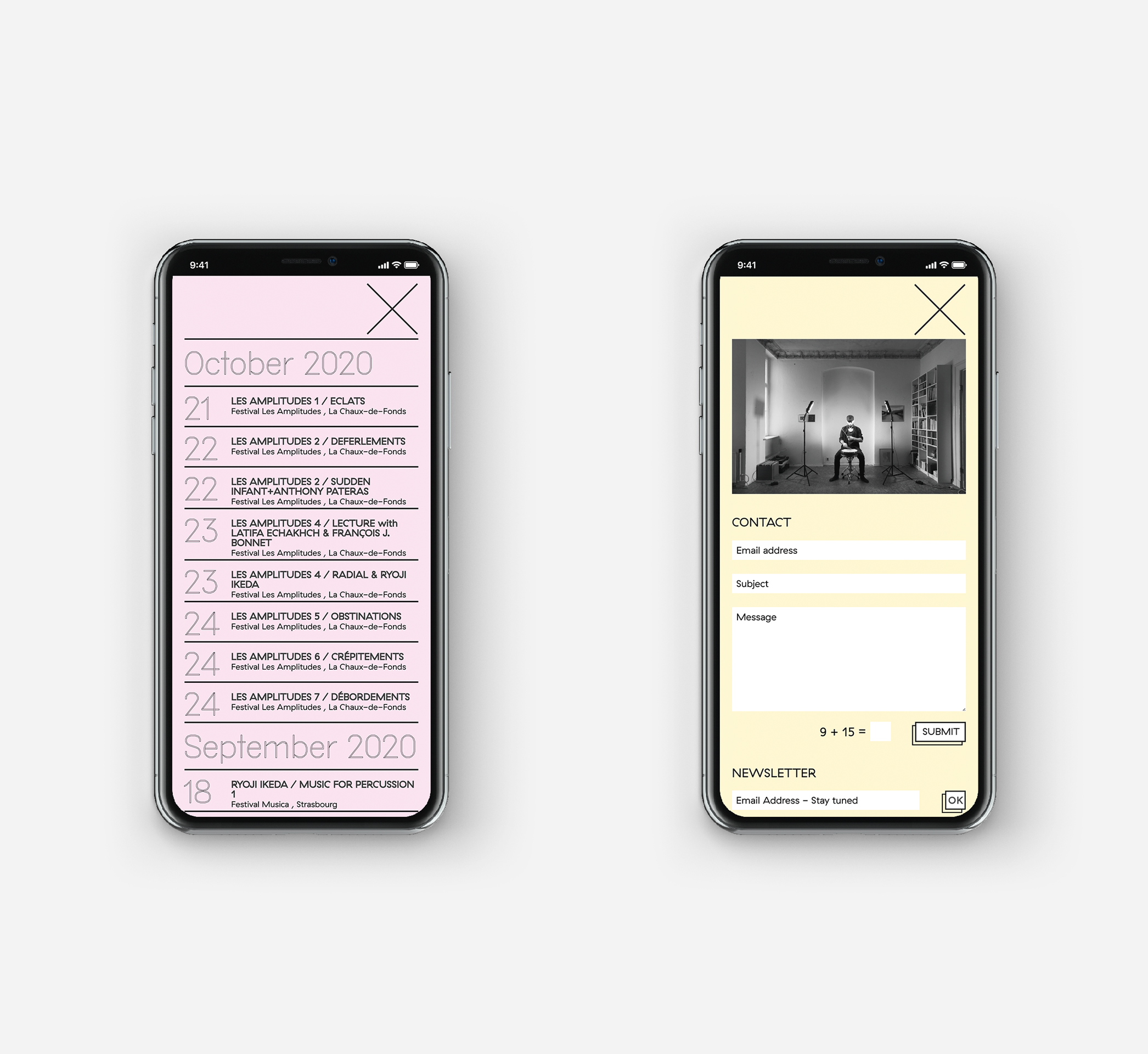 Info
Website for the percussionist Alexandre Babel
2019
Alexandre Babel is a percussionist, composer, and curator with contemporary interests ranging from modern classical music and experimental music to performance art. Babel's works challenge the listener's expectations regarding conventional musical forms. He is a founding member, along with artist Mio Chareteau, of the performance collective Radial.
Developer: Fabien Leyral